Our Tragedy of 2007
Our tragedy of 2007
(This is what happened last May, 2007)
On May 9th I was returning home from taking Beth to violin lessons and John called me on the cell phone and said that he got a call from the police. They said our house was on fire. I arrived at our house just a few minutes later. The police were there and as I drove by I screamed at them that we had dogs in the house! I got out and kept telling them I needed to get the dogs out. They said the house was on fire and no one could go in until the fire department got there. Well the firemen got there and set up to fight the fire and I was going berzerk of course. they
had to make sure that the gas tank in the back was not in danger of exploding etc. and it was like slow motion...
Finally they were able to go in after controlling the fire some and search for the dogs. The dogs perished in the fire...
They were Wiggle, Charm, and three puppies. I am so sad.
Liebschen, Bunny, and Beau are all safe. And Beth and Liam and John and I are safe too. We were only gone 50 minutes.
The house is destroyed. The fire started from some loose wires in an outlet in the kitchen which started smoldering behind the wall.
We are all fine and are living in a temporary house right now.
It is hard to tell you this news .
i HAVE A REAL BLOG YOU MAY MAKE COMMENTS ON IF YOU LIKE:
http://carolinadoodles.4t.com/realblog.html
.
We currently only have one dog, Bunny Annie Laurie. She is our goldendoodle out of Liebschen and Jacquies, and was born into my hands. We hope to continue breeding fine goldendoodles with her in the future. We are very pleased that she does have an excellent hip score. See our parent page for pics of Bunny.
IN LOVING MEMORY OF
WIGGLE - The BEST retriever ever! She was so much like a family member. How can a dog display so much love? More even than many humans.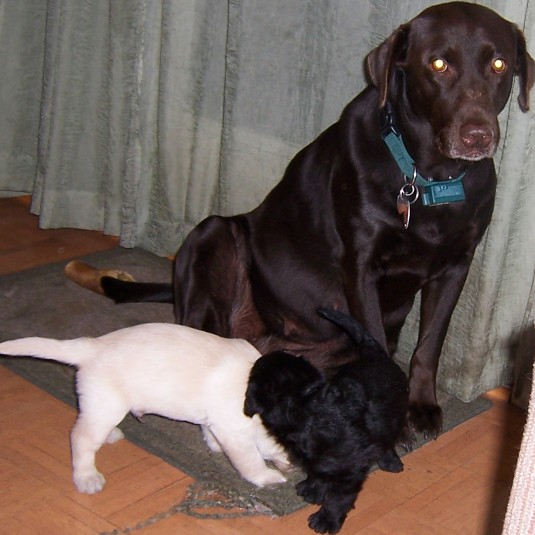 IN LOVING MEMORY OF CHARM - one time a friend came over to visit and Charm softly climbed up onto his lap, lay on her back and gently patted his cheek . He was astonished with her depth of charm and said, " I feel like we're engaged". We miss you so much Charm.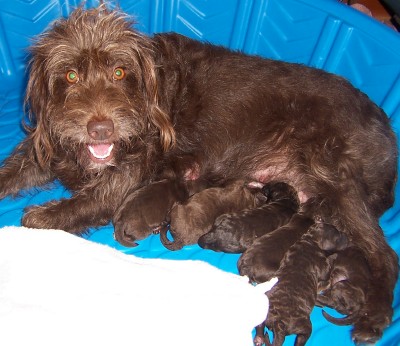 IN LOVING MEMORY OF WREN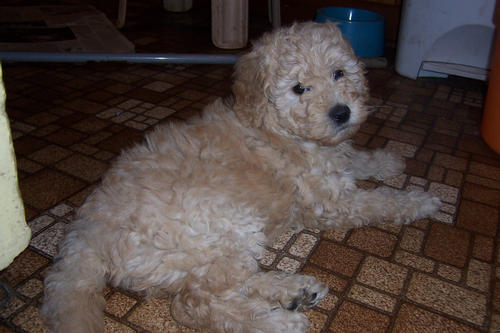 IN LOVING MEMORY OF OPIE/ TIGGY WINKS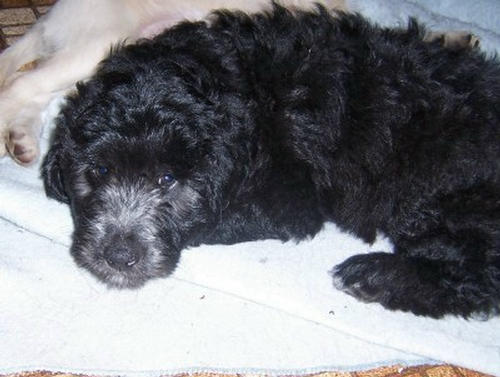 IN LOVING MEMORY OF BABY JILL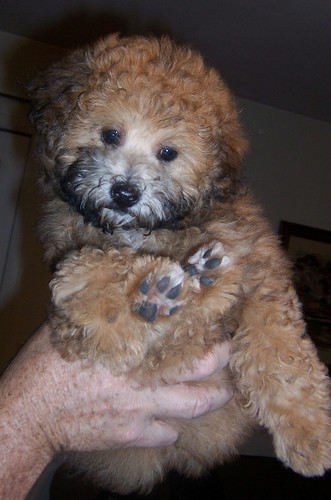 Baby Jill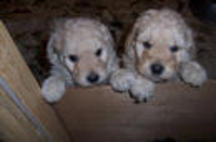 Wren on the right with her sister, Dove.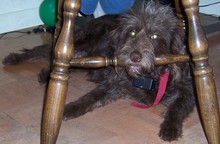 The most charming Charmy.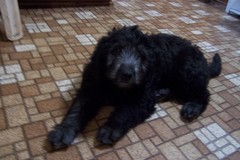 The adorable Mr. Tiggy Winks.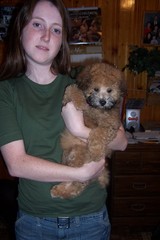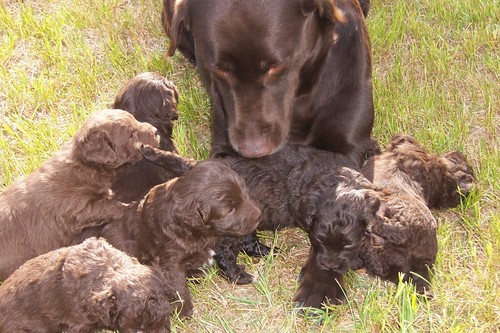 Wiggle loved her grandbabies. Here she is with Charm's babies.
Here is a pic of Wiggle when she was an adorable puppy!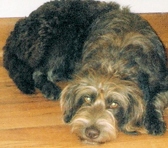 We will never forget you, Charm!
.