LINKS
Dogs Now link
Do you know The Creator of the Universe? Let me introduce you to Him!.
Here are some tough life questions with some great answers!
Kate breeds miniature labradoodles in Australia. she has been a labradoodle breeder for many years and has offered wise advise.
This is a web site made by Blue Sterling. It has great information about goldendoodles and labradoodles too! The best goldendoodle site you will find!
Daniel is a very talented Graphic Designer. Check out his web site for any design needs!
The most popular breed of designer dog is the Labradoodle, originally a cross between a Labrador retriever and a poodle. The mix reputedly combines the intelligence, aloof nature, the delicate frame, and the low-allergy, and non-shedding traits of the poodle with the boisterous exuberance, lovability, and loyalty of a lab.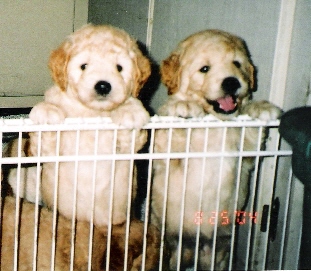 THE DOG LOVERS ON LINE DIRECTORY!
http://www.puppysites.com/index.shtml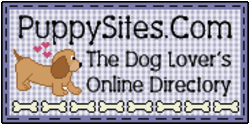 We are a breeder listed with Puplookup.com
This is a music site made by one of my sons, Brice, and my nephew, Chris, plus the added talents of my other sons along the way. It is unique, original music in a unique, original sort of way. Check it out!!
Karen Markel had a vision to restore the Native American Indian Dogs that were part of the Native American life. This web site is packed with information about the NAID.