This page introduces you to our foundation sire and dam of our goldendoodles.
Liebschen is a golden retriever from the Gold Rush line, coming from champions. We began trying to breed the miniatures with Liebschen and a miniature poodle named, Sir Fezick the Great in 2001. This required using artificial insemination, which failed many times.
We also had a chocolate labrador retriever named Cubic Wiggle, with whom we tried to breed the miniatures with Sir Fezick the Great, using artificial insemination. These attempts failed for several heats as well. All the failed attempts were the result of a variety of veterinarians doing the artificial insemination procedure. We researched more about A.I. and asked Kate Shoefel, -a veterinarian who started breeding the first miniature labradoodles in Australia,- a great amount of questions. We tried the artificial insemination procedure ourselves and we finally got our first litters of miniature goldendoodle and miniature labradoodle puppies in 2003.
Here are some links to all our foundation breeding dogs:
http://www.geocities.com/wiggledoodles/Parentindex.html
and puppies:
http://carolinadoodles.4t.com/slide_show.html?show=PUPPY_SLIDE_SHOW&picture=thumbnail.jpg&autopilot_running=
This is Cubic Wiggle with her miniature labradoodle grandpuppies.
Cubic Wiggle had excellent hips certified through OFA.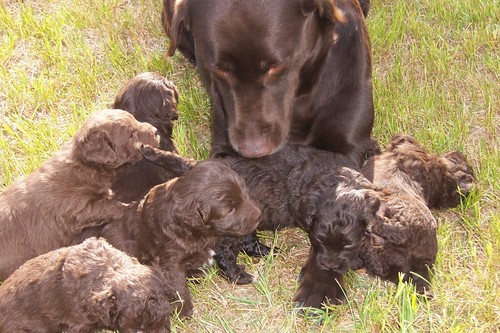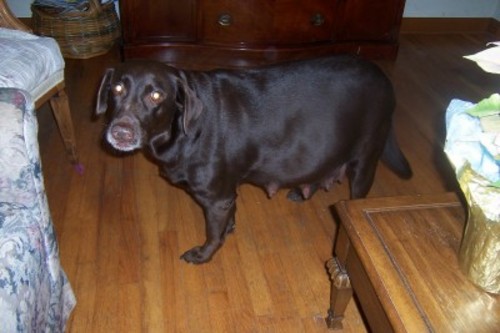 Above is Wiggle pregnant with her second and last litter.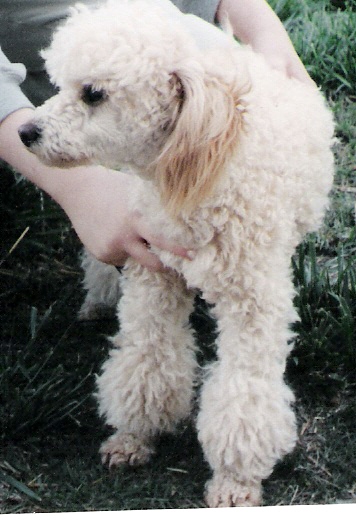 Above is the miniature poodle, Sir Fezick the Great. Sire of our first miniature goldendoodles and labradoodles.
.
.
.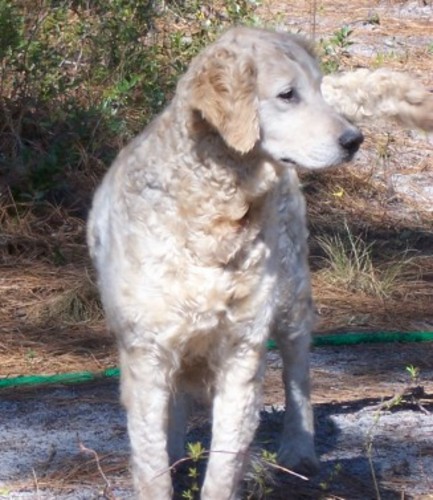 Liebschen ( I lost good pics of Liebschen in the fire, so I had to use pics I sent to Puppyfind to show puppy's parents.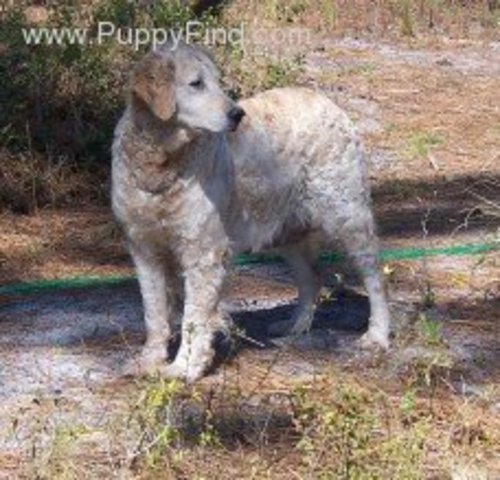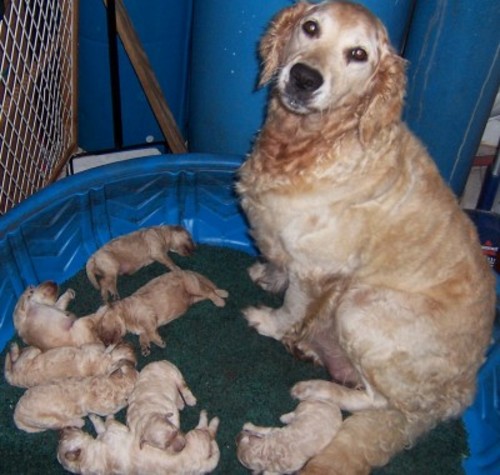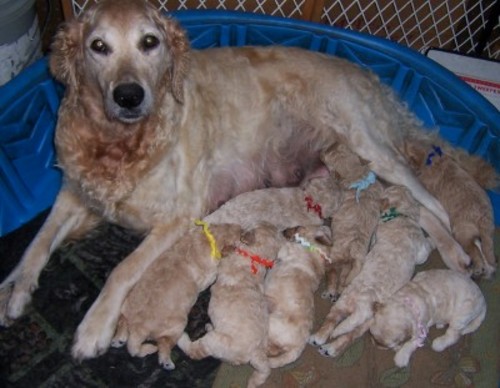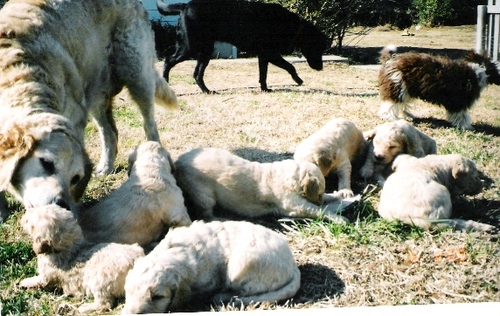 Liebschen has a beautiful, spun gold coat. It is hard to pick up the color in my pictures. She is willing to do anything you ask of her. And she absolutely loved being a mommy! Her hips score was good.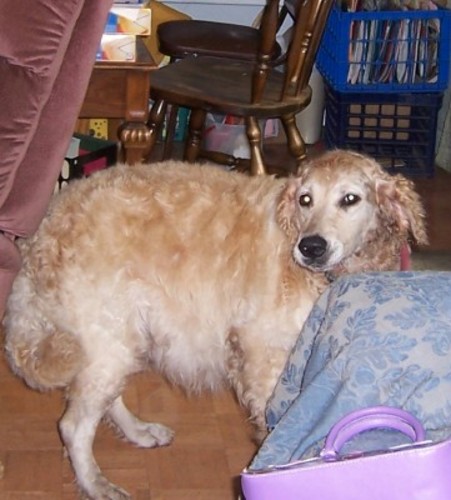 Small standard poodle. Jacques is an apricot color and is a smart guy. He is easy going with other dogs and other animals. Even tempered, and loving. Very willing to please!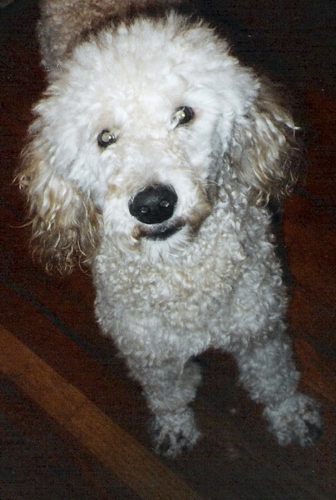 Jacques is a small standard poodle we acquired in 2004. Together in 2005 they had Bunny Annie Laurie, the mother of our miniature goldendoodle puppies. His OFA hips score was excellent.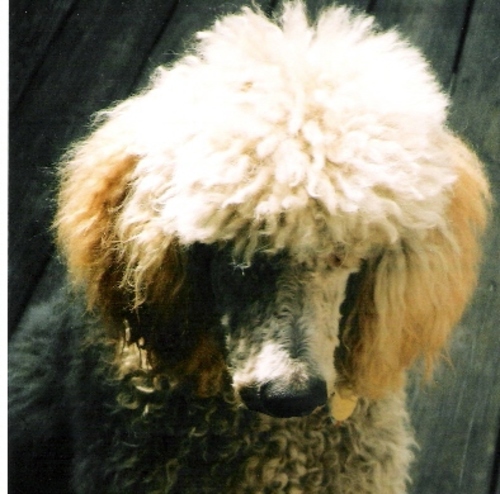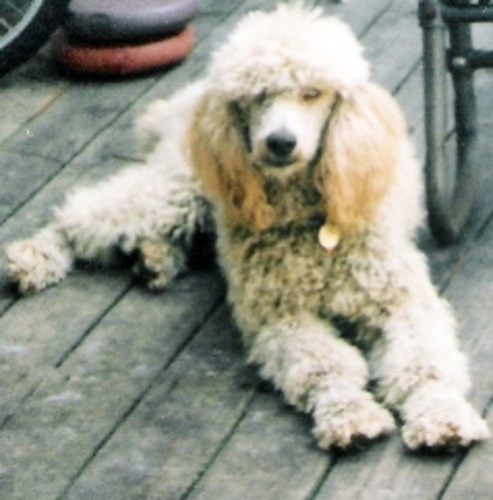 Winston Pooh Bear is a miniature poodle. He sired Bunny's previous litter of goldendoodle puppies. He is a brown and white parti and weighs 13 pounds. He has a wonderful personality and has VWD, CBC, OFA good hips, and OFA good elbows, good knees. OFA cardiac, and CERF cleared. Excellent health results! :o)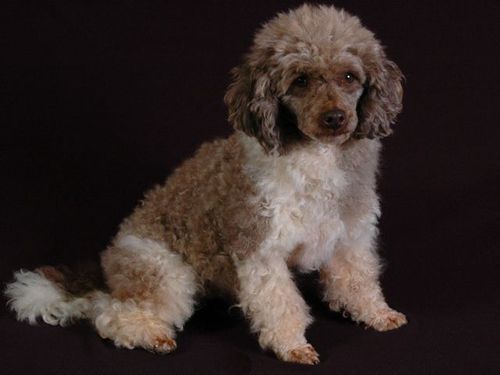 Here is Harley the miniature Australian Labradoodlee. He is the father to Wiggle. He is a sweet, lovely little guy and comes from tested parentage.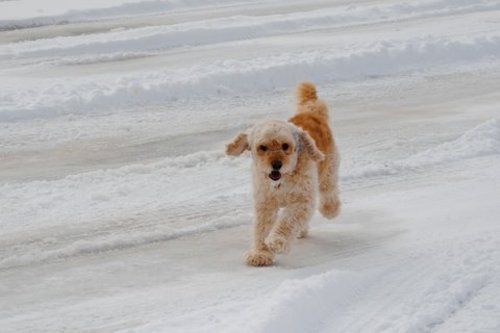 Below is Magnum Opus, a red moyen poodle. He is Pinky's daddy.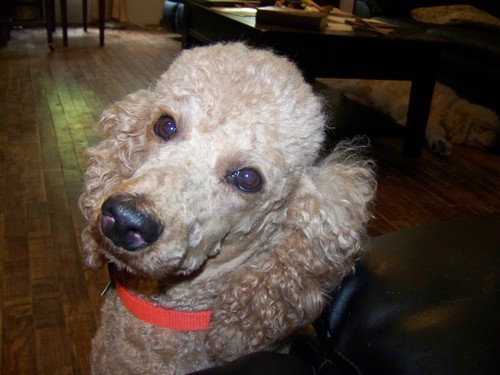 Opie has CERF certification, Von Willebrand Disease cleared, good hips and elbows- OFA certification
Magnum Opus. He is a very gentle, sweet guy. He is 32 pounds.